Since 1985, McCloskey has established a worldwide reputation for high performance products that have introduced many of today's key mobile crushing and screening innovations. Today, McCloskey offers a complete range of Jaw, Impact and Cone Crushers, with an equally comprehensive range of Screeners.
Jaw Crushers
One of the best-known and well-respected Jaw Crushers in the world is the McCloskey J40. With its heavy duty cheekplate design, 40″ wide jaw and user-friendly control panel, the J40 offers high-throughput in a highly portable package – just 2.5m wide. The performance of this machine has been proven in multiple applications the world over.
The J40's big brother, the J45, is equally popular, offering the same benefits in a larger, higher capacity package. With an optional recirculation system, the J45R can produce a crushed and screened final product.
LoremFor those requiring maximum productivity, McCloskey Equipment offer the J50, which boasts the widest jaw it is class, at 50" x 29". Key to the J50's performance is its jaw speed, which leads to better reduction and material being processed faster through the crushing chamber.
Cone Crushers
McCloskey offers three Cone Crushers, the C2, C3 and C4. The C2 Cone Crusher immediately distinguishes itself with a full complement of features including an anti-spin system, load and material level monitoring, fully hydraulic push button CSS adjust and full hydraulic relief system. Also available as recirculating model, featuring a 5×10 High Energy Screenbox, the C2 and C2R are designed to produce cubical chip from 3/8" to 5" in size, with production rates up to 300TPH.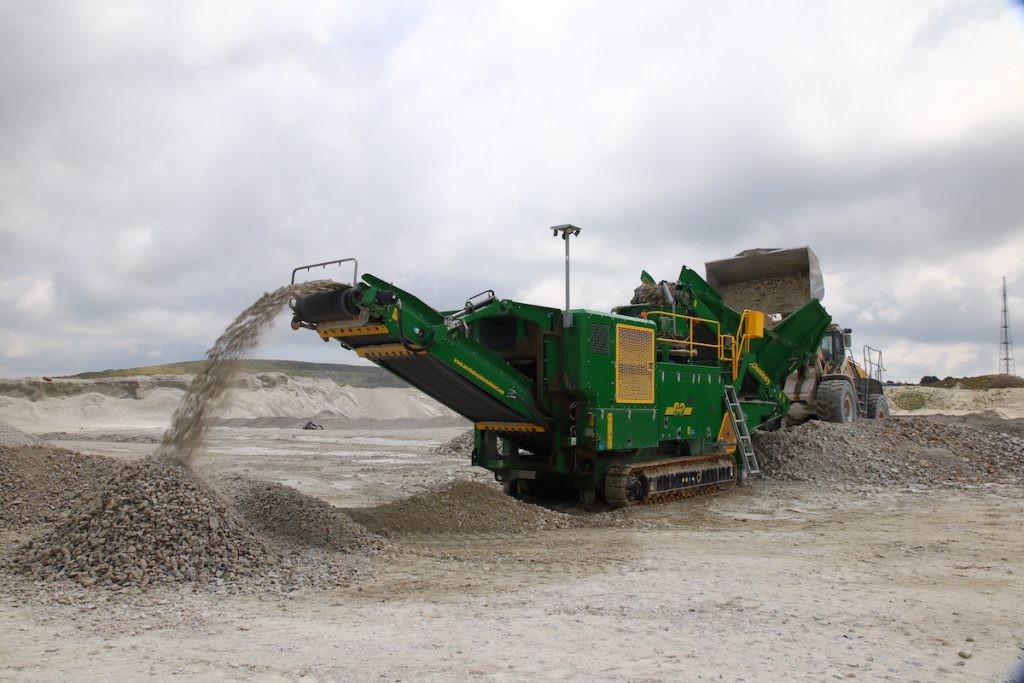 With a larger 44″ cone, the McCloskey C3 and C3R offer high material capacity and throughput with large stockpile capacity. Both machines offer a high degree of control over the final product, with the C3R also featuring a 6×14 High Energy Screenbox.
McCloskey's largest Cone Crusher, the C4, combines a 52" cone with a 612hp power unit. It is designed for the most abrasive and toughest materials in aggregates, mining and C&D recycling, delivering high production and large stockpiling capacity with unrivalled reduction ratios.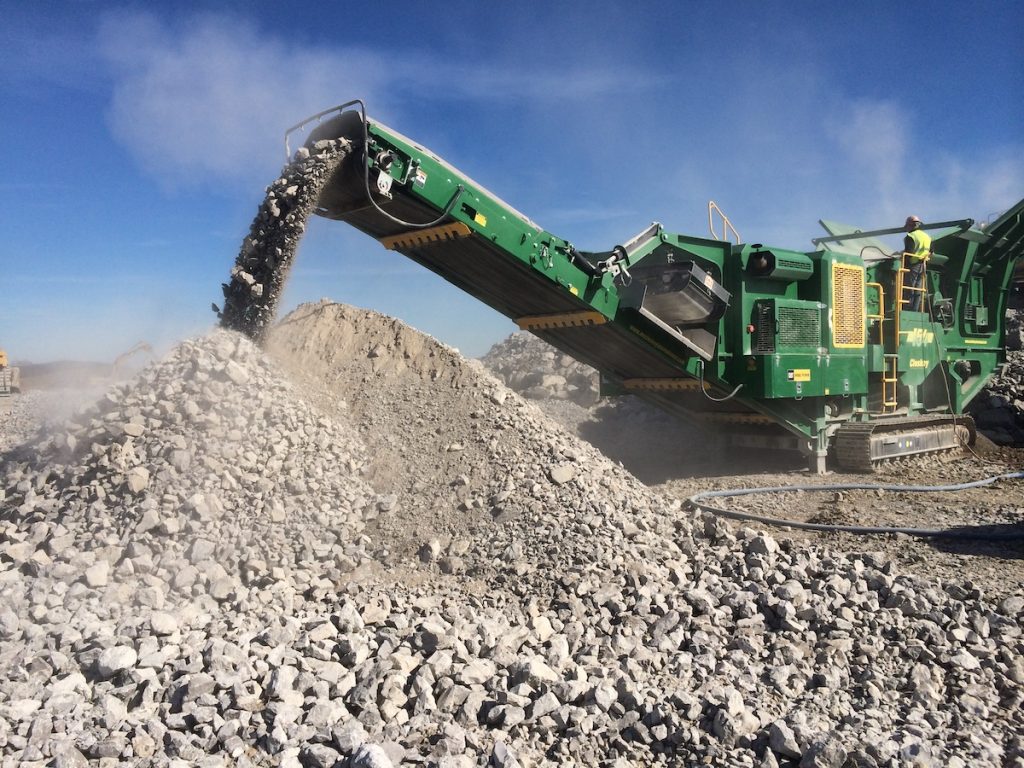 Impact Crushers
Completing McCloskey's Crusher line up is the Impact Crusher range, a comprehensive offer which includes the I34, I44, I54 and the new I4C.
McCloskey's I44v3, available with recirculation (I44R) and as a heavy-duty option (I44v3HDR) for the toughest projects, is the ideal solution for asphalt recycling, concrete recycling, rock crushing, construction and demolition.
The I54, McCloskey's largest Impact Crusher, is designed for durability, power and ease of use, with a range of blow bar material options. Features include an independently vibrating, double-deck grizzly pre-screen, which removes more fine material in advance of the crushing chamber, increasing capacity and reducing wear.
McCloskey recently enhanced their Impactor range with the introduction of the new I4C Impact Crusher. This new machine brought the productivity of an 1125mm (44.3″) Impactor to a compact footprint, offering maximum power with enhanced manoeuvrability.
Screeners
With the largest screening areas in their respective classes, McCloskey's S-Series, R-Series and Trommel screeners are designed for high output and durability, even in the most demanding conditions, delivering high production across industries.
McCloskey S-Series Screeners
McCloskey's S-Series Screener range – compromising of the S130, S190 and S250 – is renowned globally for its screening capabilities and production capacities. All models include an aggressive High Energy Screenbox, in double or triple deck formation and fast screen changes, to deliver optimal screen coverage.
The S130 offers the S-Series' class-leading features in a unique size, designed to meet demands of operators who require significantly more screening capacity than a 10′ or 11′ Screenbox. In triple deck formation, the S130's production capacity is comparable to larger models, despite the far more cost-effective price.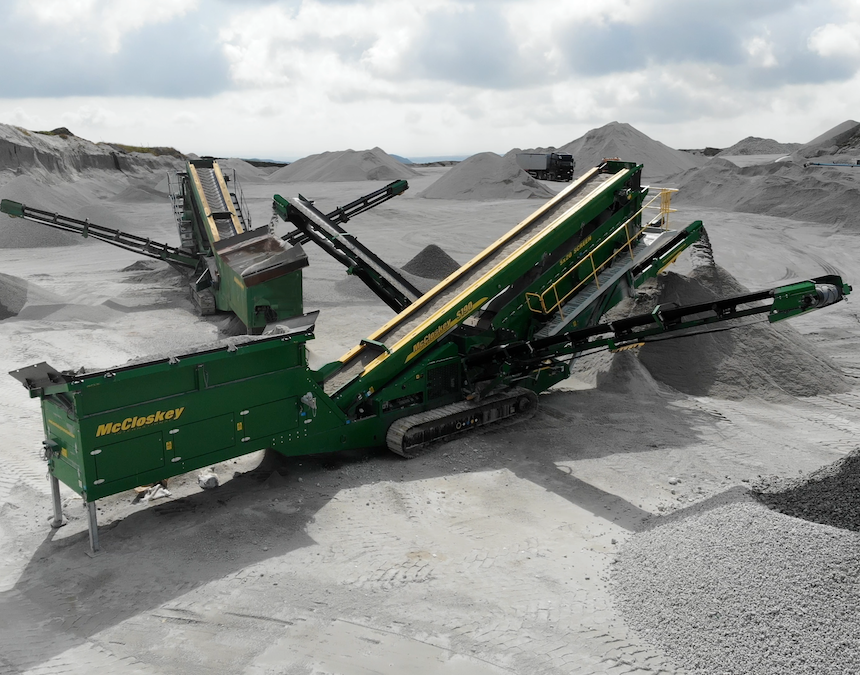 The S190 is one of the most advanced and innovative 20′ x 5′ mobile vibratory screening plant in production today. With an adjustable screenbox angle, it is used across a wide range of material applications including quarrying, mining, sand and gravel, coal screening, topsoil, and woodchip.
As one of the world's largest tracked mobile screeners, the McCloskey S250 offers class leading screening area, with a 22 x 6 heavy-duty, High-Energy double or triple deck Screenbox. With 900mm wide side conveyors and an 800mm wide oversize conveyor for higher material flow, the S250 is, for many, the ultimate choice in aggregate material screening.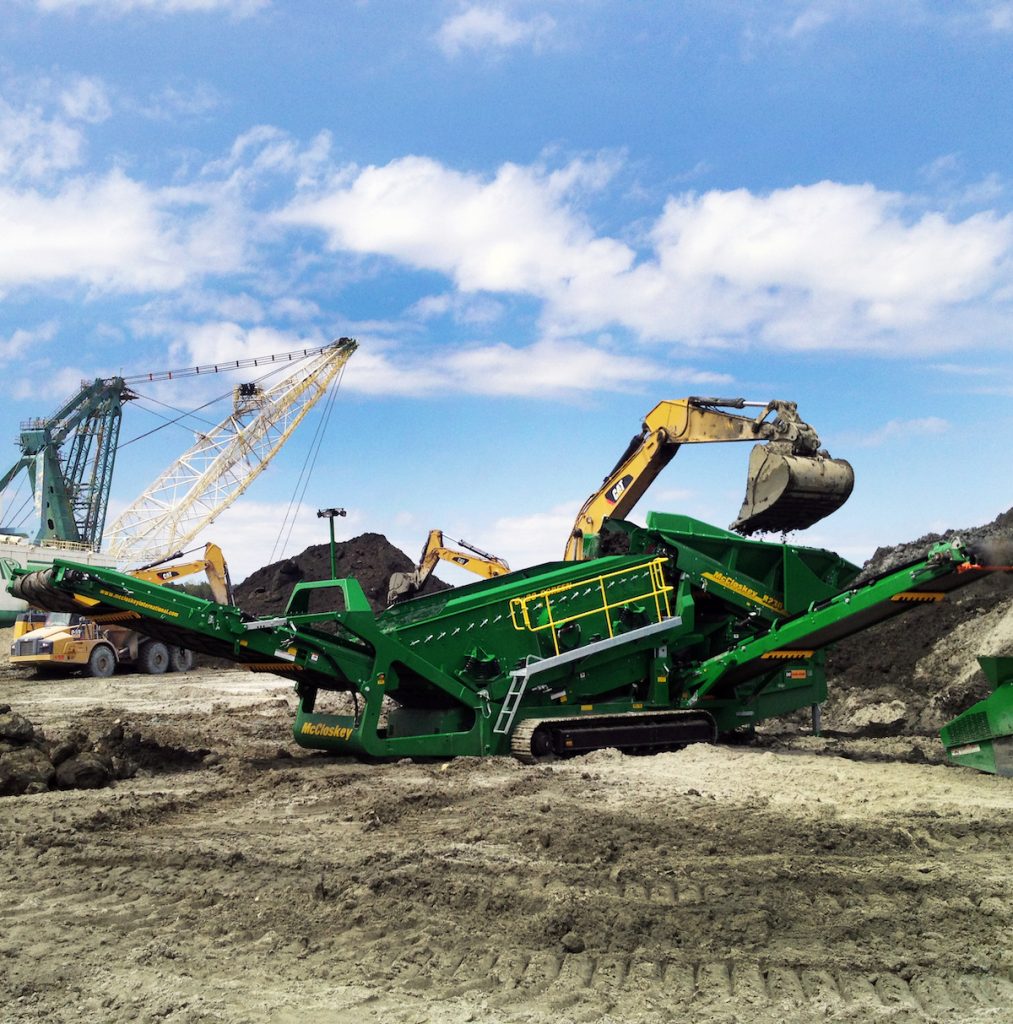 McCloskey R-Series Screeners
Comprising of the R70, R105, R155 and R230, the McCloskey R-Series is one of the most robust, durable and powerful heavy-duty mobile screener ranges at work around the world today. All models are built around McCloskey International's highly productive High Energy Screenbox offering operators class leading features, such as high-quality components, durability and reliability.
The R155 is one of the most versatile models in the range, a tough, robust screening tool designed to cope with the heaviest of applications. Available in several configurations, the performance of the 155 ft² High Energy Screenbox – the largest in its class – is proven the world over, taking some of the worst, untreated construction and demolition waste to provide clean end products.
Designed to provide uncompromising production levels to scalping operations, the McCloskey R230 can operate as a stand-alone plant producing finished product, or as a primary scalping component to the very largest of portable crushing spreads.
Compact Solutions
McCloskey also offers a range of compact solutions, which embody the performance of larger machines in highly manoeuvrable, easily transportable packages.
The J35, for example, retains the high throughput capabilities of the larger Jaw Crushers, but in a compact, mobile design, suited particularly to construction and demolition recycling, asphalt recycling, and aggregates. It is also available with a recirculating system, the J35R.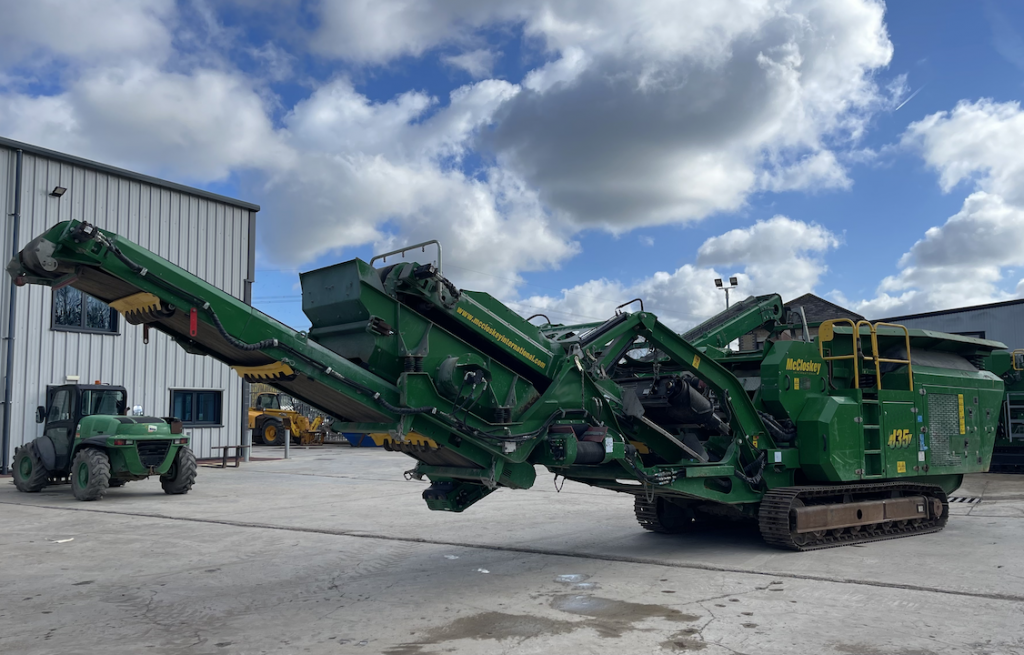 Similarly, the I34 (and I34R) Impactor is the perfect solution for projects with small footprints but big requirements. Easily transported between sites and able to nimbly move around in tight spaces, the small footprint of the I34 and I34R is uniquely suited to the recycling, demolition and smaller scale construction projects.
Meanwhile the McCloskey R70 Screener embodies all the features and benefits of the R-Series in an easily transportable package. Using the same high-quality components and innovative High Energy Screenbox as its larger siblings, the R70 is aimed at contractors with large numbers of smaller heavy-duty construction, demolition, and remediation projects.
Complete offer
McCloskey's Crusher and Screener range is comprehensive, with solutions for every application and size project, from multiple small sites, to the largest of quarry operations. Combined with the total support from McCloskey Equipment, which offers new machine sales, spare and wear parts, and total service, both on site and from its bespoke workshops in Oxfordshire, McCloskey Equipment has established itself as the go-to supplier for Crushing and Screening equipment.
Call 01235 832407 or email Sales@McCloskeyEquipment.co.uk