The new McCloskey I34R Recirculating Compact Crusher impresses new owners King Concrete.
The I34R model is the first of McCloskey's new compact crusher range designed to deliver high performance and versatility all within one compact unit. The McCloskey I34R recirculating Impact Crusher combines the productivity of the I34 with the versatility of a full screening and recirculating system, allowing operators to produce a crushed and screened final product with just one machine.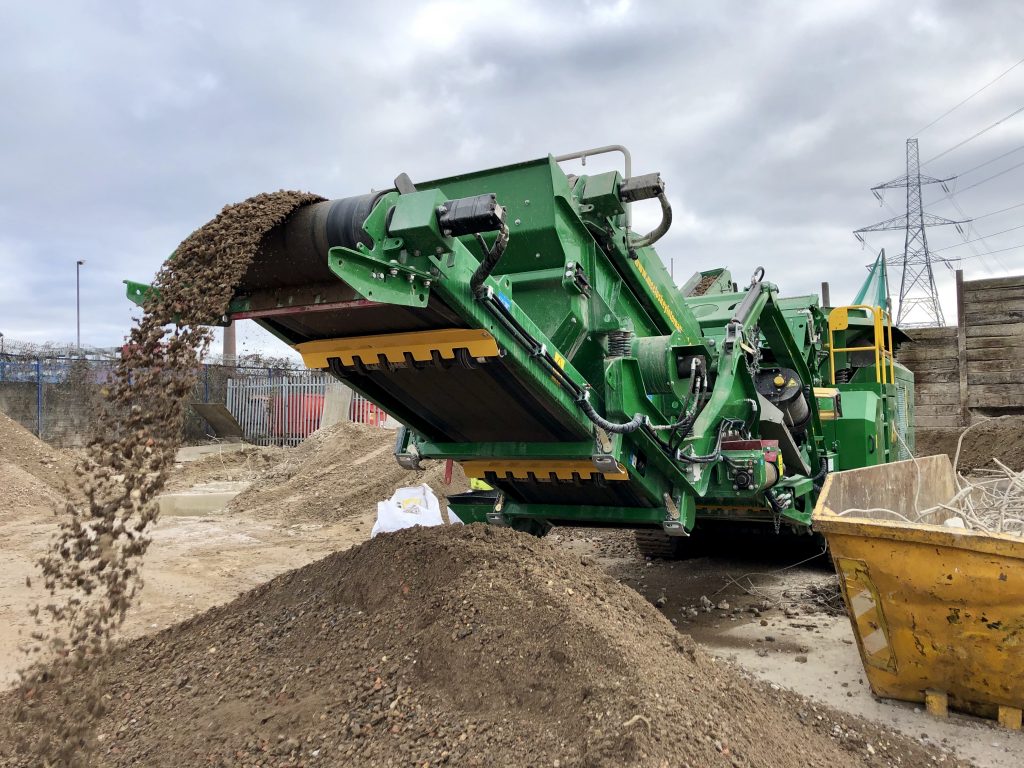 The newly released range of compact crushers share a number of familiar and popular features as those of its full-size family members, whilst boasting leading productivity, unmatched versatility and excellent fuel efficiency, something Managing Director, Nigel King of King Concrete couldn't agree with more.
With more than 20 years' experience in the industry and supplying London, Surry and Kent with quality concrete and screed, South London based King Concrete chose to invest in the new McCloskey I34R recirculating compact crusher back in November 2018.
Since the arrival of their new I34R, the company have eliminated the need for 2 machines, having previously run a McCloskey J40 Jaw Crusher and R105 Screener. Managing Director, Nigel explained, "this job is all about time and we're now producing more material quicker than ever", adding "we've eliminated the use of two machines meaning we're operating a faster, more fuel-efficient operation. We're producing a more refined final product that's been both crushed and screened in the same time we were able to crush alone with the J40 jaw".
The increased productivity and fuel efficiency of the I34R recirculating compact crusher are just two of the many benefits. At just under 2.5m wide and 27.5 Ton, the highly mobile crusher is easily transported between sites and is able to easily track where space is limited. The I34R's small footprint is uniquely suited to demolition and asphalt recycling, construction projects and making quarry aggregates.
McCloskey Sales Executive, Danny Morgan, explains "the possible fuel saving with the new compact range is tremendous. Take King Concrete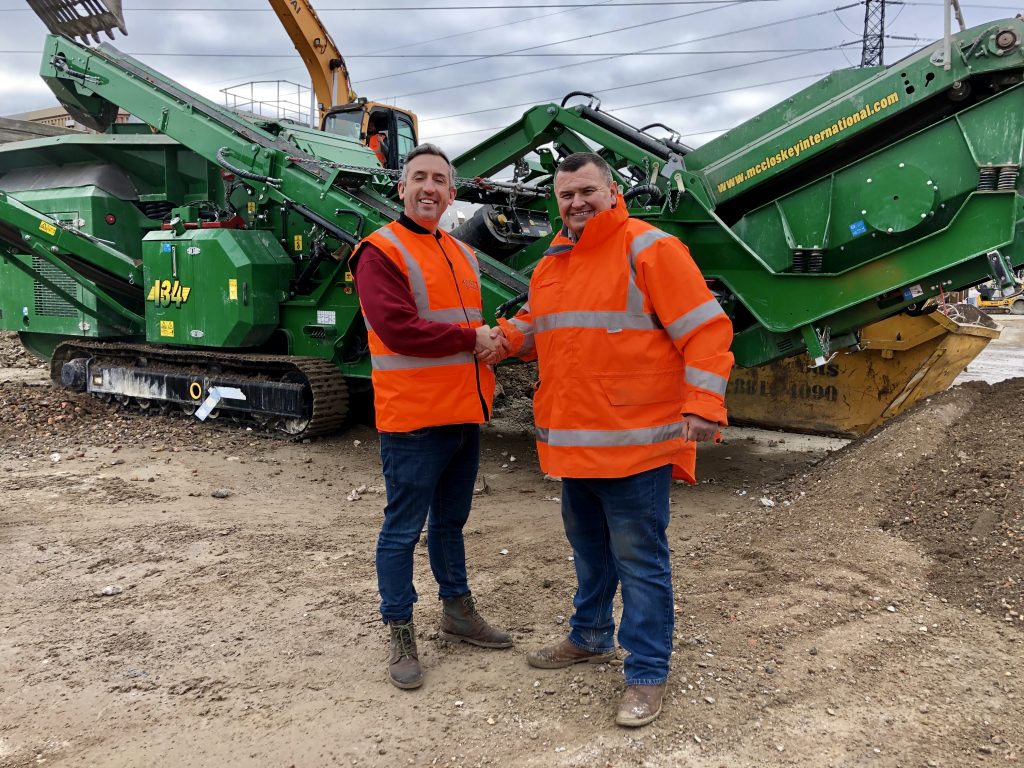 as an example, their fuel consumption from using the I34R is now below 15 litres per hour".
McCloskey's unique approach to designing ground breaking products to the highest of industry standards have the operators in mind at all times. The quick set up time, simple operation, ideal service accessibility and ease of transport all aim to enhance the profitability of their customers. Something experienced first-hand by King Concrete.