McCloskey Environmental, a leading provider of smarter equipment to the recycling industry across the globe, announced their launch in the UK with introduction of two new mobile shredders, the dual-shaft ES-250 and single-shaft ESS-300; both tracked primary shredders are capable of effectively and reliably shredding virtually any type of material.
These high torque, primary shredders are designed to reliably and effectively meet the needs of plants where the incoming materials vary greatly in size, composition and shred difficulty. Applications include, but are not limited to, bulky industrial waste, C&D, MSW, wood/green waste, scrap metal, as well as landfill mining/reclaiming. The ES-250 and ESS-300 have stated capacities of up to 100TPH and 60TPH respectively, offering cost effective shredding with one of lowest operating costs per tonne.
Available from McCloskey Equipment, the McCloskey Environmental ES-250 and ESS-300 Mobile Shredders join the existing range of McCloskey products, including crushers, screeners, trommels and stackers, renowned globally for their proven performance.
McCloskey Equipment has already supplied several of these new heavy duty shredders into various applications across the UK, including industrial and commercial waste, stump clearance, MSW and waste wood, offering a wealth of experience from the waste and recycling sector to support customer requirements.
At the heart of the machines are heavy duty, rotating fixed knives, fixed on dual shafts that run asynchronously in both directions in the ES-250, keeping material constantly moving, preventing bridging and maximise shredding efficiency. As standard, the machine is fitted with an eight knife Samurai cutting table, producing sub-300mm grain. Also available are 10 and 12 knife options for different end particle sizes.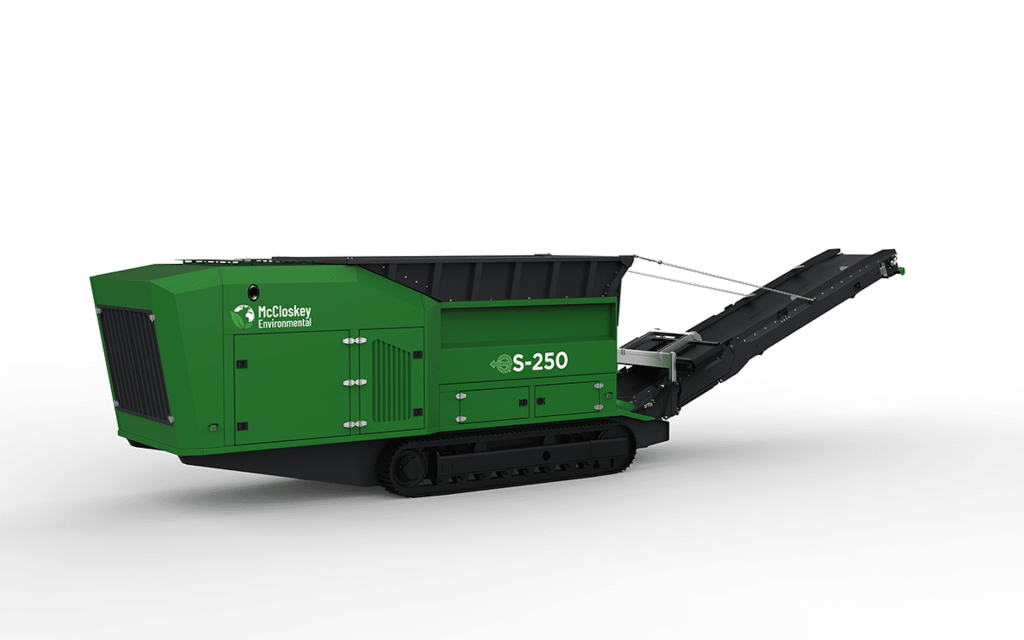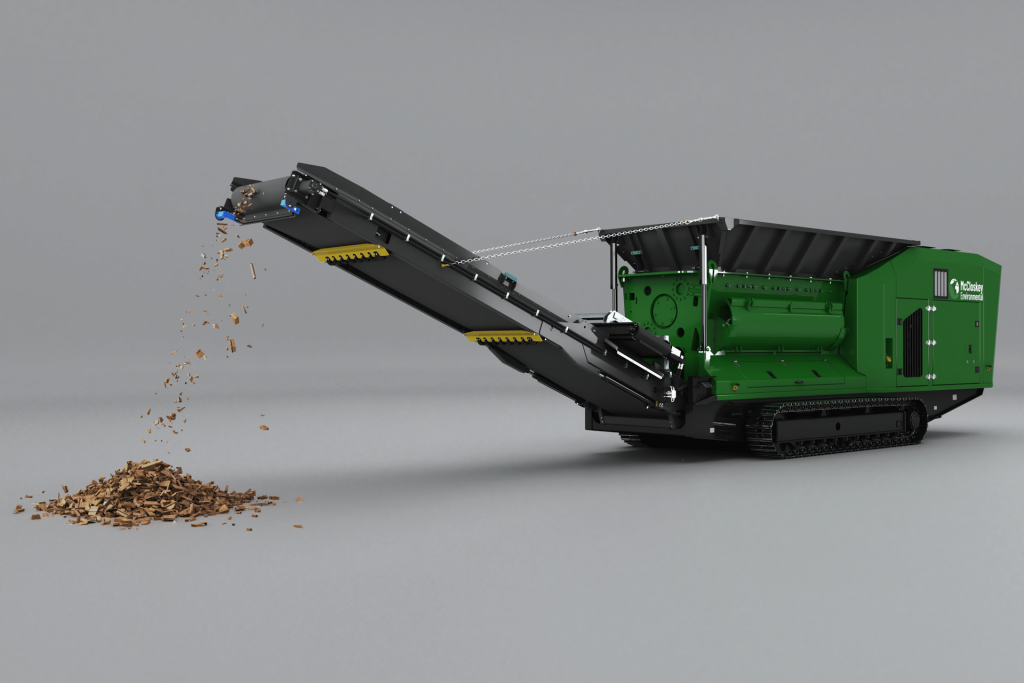 In the ESS-300, the single, hydraulically driven shaft processes material above a replaceable mesh, allowing the machine to perform to a number of different specifications of output material, with varying piece size. With a hydraulic-operated side opening on the chamber, meshes can be changed quickly and efficiently.
Powered by a Volvo PENTA Stage V diesel engine, the machines comply with emission requirements. As standard, both the ES-250 and ESS-300 come with a Gauss overband magnet and wireless remote control, with options available for hopper dust suppression, hopper mounted camera with a wireless monitor and rubber track pads.
Tim Watson of McCloskey Equipment, commented; "We are proud to bring the new McCloskey Environmental range to the UK; both the ES-250 and ESS-300 Mobile Shredders are formidable machines, capable of shredding large volumes of waste with low processing costs. It has been designed and built with over 30 years' experience of shredding technology and everyone at McCloskey is sure this will quickly become the recognised brand leader. We are pleased to have delivered some of the first examples of these machines into the UK."
For further information, visit mccloskeyequipment.co.uk, call +44 (0)1235 832407 and email sales@mccloskeyequipment.co.uk. Follow "McCloskey Equipment" on Facebook, LinkedIn, Instagram, Twitter and YouTube for all the latest news, service updates, new machines and used availability.