With its unique geological formations, material processing in Scotland is tough business. It's common for quarry operations to employ two crushers – a primary Jaw and secondary Cone – before screening and processing material. Scotland's rock known for being hard and highly abrasive, some formed over millions of years into dense, solid stone.
Our journey starts in Nairn, where G F Jobs operates two McCloskey screeners, a McCloskey R155 and a McCloskey S190 Triple Deck, at the Castlecraig Quarry in Nigg where we met Graeme Watt, Plant and Quarry Manager.
"Let's start with the R155", Graeme opens. "We have two McCloskey machines for our screening operation. The S190 was here first and then we bought this R155 in 2021. Both are worked hard, with this R155 having more than 250,000 tonnes of granite stone across it in its first 12 months alone."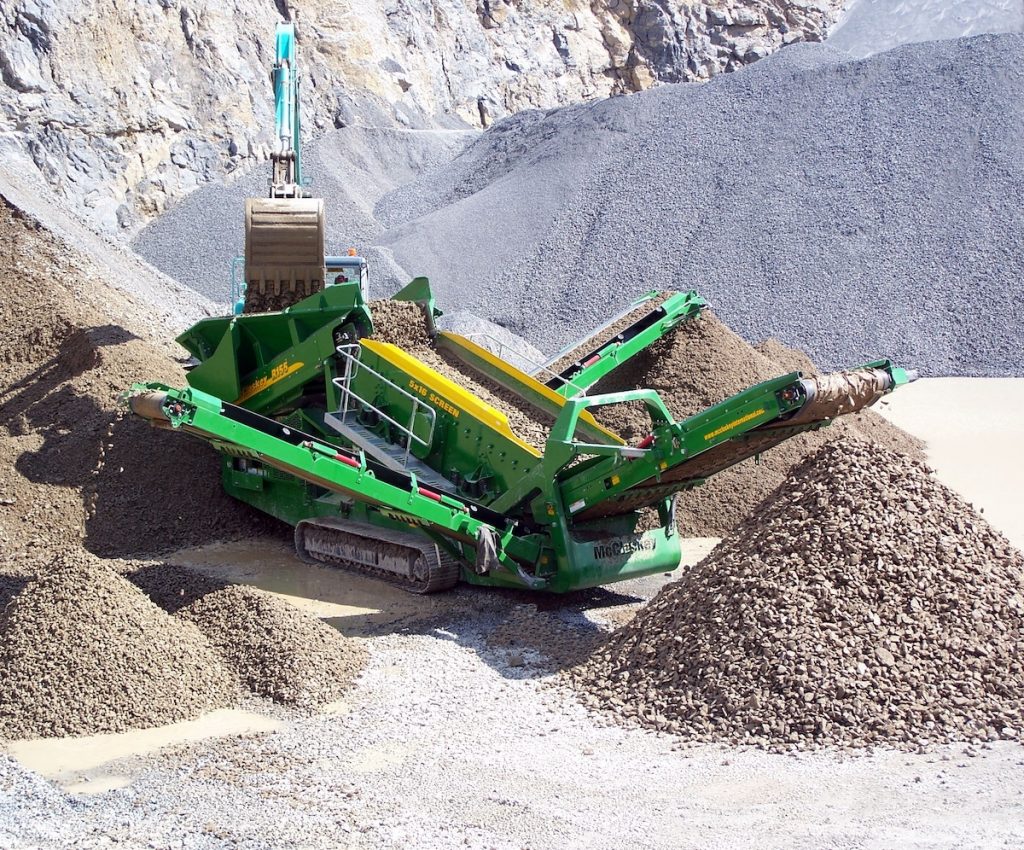 The McCloskey R155 is ideally suited to G F Jobs' operation. A tough, robust screening tool, it is designed for the heaviest of applications and to minimise material pre-handling. The R155's 155 ft² screening area – the largest in its class – can handle the worst, untreated and difficult materials, such as heavy rock, fines and boulder clay, with its "High Energy" Screenbox.
Moving onto the S-Series machine, Graeme continues explaining the challenges of their operation. "One of the main uses of the material coming off the belts is road building, thanks to its hard-wearing characteristics. These properties also make it a difficult material to process, but the McCloskeys are more than up to the job and far superior to our previous machines; it was the performance of our first S190 that prompted us to invest in a second machine. Both are highly efficient at their job, needing just one pass over the screen. This reduces wear, fuel costs and processing time."
Heading south, our next stop is at Williamson Groundworks in Speybridge, an owner/operator business which utilises a McCloskey R70 for contract screening. Owner Sean Williamson, commented; "We chose the McCloskey R70 for two main reasons; it's compact size and manoeuvrability make transport easy, even to and around the smallest of sites, and the high performance of the machine."
Indeed, the McCloskey R70 is ideally suited to contractors. Effectively taking the heavy-duty configuration of larger R-Series machines and packaging it into an easily transportable design, the R70 is well-suited to large numbers of smaller heavy-duty construction, demolition, and remediation projects.
"Despite its size, it does an outstanding job screening a wide range of material" continues Sean. "It is predominantly used for contract work, and its high efficiency reduces our running costs whilst delivering fantastic results for our customers, many of which are removing rocks, stones and bricks from waste to create quality top soil. This enables our customers to re-use product, reducing waste. The performance of the machine directly reflects on us as a business, providing a quality service."
Our final stop takes us east towards Aberdeen and to Leiths Group Blackhills Quarry. Leiths Group operate a McCloskey R230, one of the most robust, durable and powerful heavy-duty mobile screeners at work around the world today. Designed to provide uncompromising production levels to heavy duty scalping operations, Leiths Group's R230 screener joined their fleet in 2018 when the company undertook an incredibly tough assignment; providing thousands of tonnes of rock armour for Aberdeen Harbour.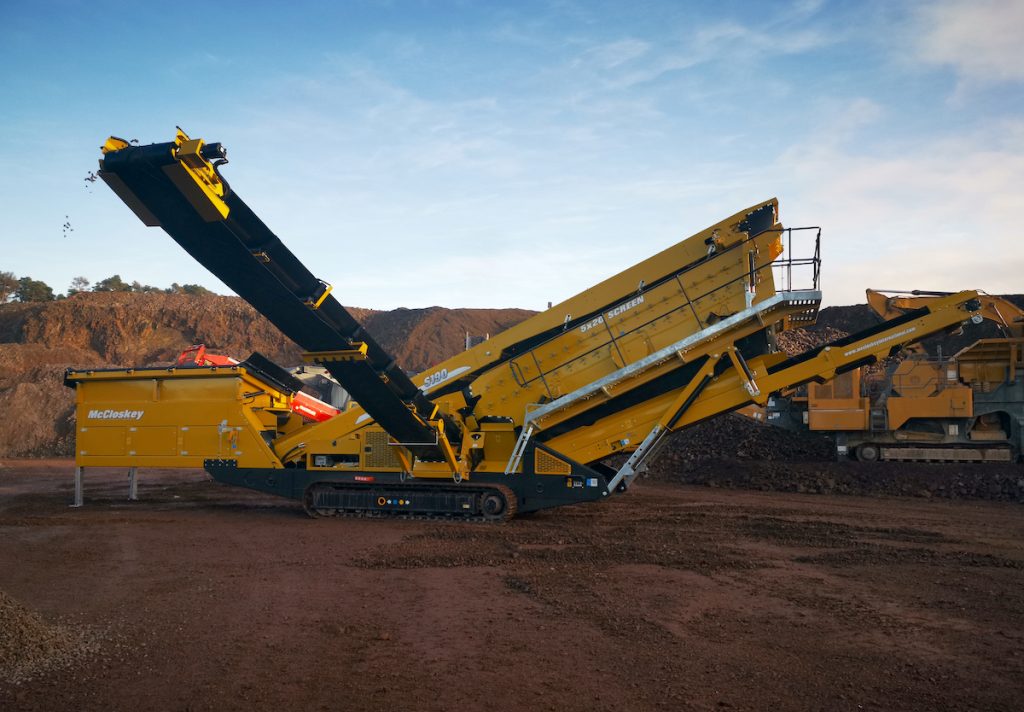 Leiths Group spokesman explains; "The R230 was a new addition to the fleet, brought in specifically for this job. Over a three-year period, the R230 processed thousands of tonnes of raw blast rock, direct from the rock face, and it did an amazing job. It impressed all of us from the moment it arrived on site.
"We operate a mixed fleet of machines, but everyone here holds the McCloskey in high regard. It's a favourite with our operators, as its very easy to use and reliable. Our fitters like working on the machine because it is so accessible, which maximises our uptime. 
"From my perspective, it's a complete package; it was keenly priced, very reliable, incredibly durable, the running costs are low and, most importantly, we always get a great quality product off the belt.
"For the harbour, our primary focus was large pieces of granite, requiring sizes ranging from 1kg to 500kg. The R230 was a life saver for us, handling material beyond our expectation. We've also used a McCloskey Jaw Crusher, which was equally impressive. We wouldn't hesitate in buying another McCloskey, as the performance has been outstanding and the support from McCloskey Equipment is second to none."
Fittingly, our journey's end is Aberdeen Harbour, where thousands of tonnes of rock from Blackhills Quarry now protect the softer ground of Aberdeen. Watching the North Sea crashing against this defence is vivid illustration of how tough the material is, and how robust these machines are to process thousands of tonnes of it, day in, day out.